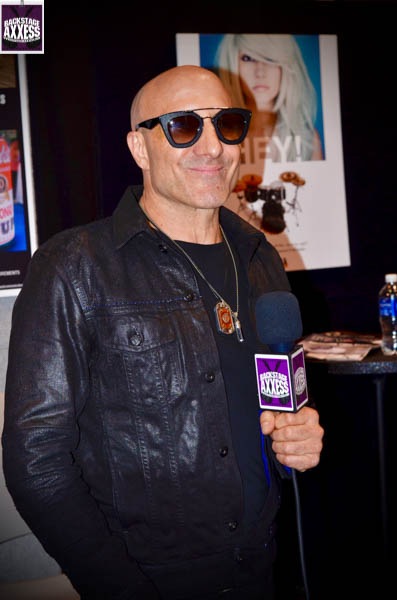 On November 15, 2016, Drummer extraordinaire Kenny Aronoff released his autobiography titled "Sex, Drums, and Rock & Roll" on Backbeat Books.  Kenny has worked with the biggest names in music in The Rolling Stones, Bruce Springsteen, Bob Dylan, Chickenfoot, Bruno Mars, and Lady Gaga to name a few. You may remember his time with John Mellencamp during the heightened MTV video age in the 1980's.  This maybe one of the best rock and roll biographies to come out in along time. We are lucky to give away one signed copy of this book to one lucky reader. 
    To win "Sex, Drums, and Rock & Roll," all you have to do is LIKE us on Facebook and FOLLOW us on Twitter.

First, Like Us On Facebook!
     Once you do this, fill out the entry form below. This contest will run through Tuesday February 28, 2017 at 12 noon EST. A winner will be announced and posted immediately thereafter. Good luck!!!
     The contest is open to U.S. RESIDENTS ONLY!  Please follow the directions closely or your entry will not be counted. For more information on "Sex, Drums, and Rock & Roll," please go to: Book.