Wendy Dio, the wife and manager of legendary heavy metal vocalist Ronnie James Dio (DIO, HEAVEN & HELL, BLACK SABBATH, RAINBOW), has released the following statement to BLABBERMOUTH.NET:
  "Ronnie has been diagnosed with the early stages of stomach cancer. We are starting treatment immediately at the Mayo Clinic. After he kills this dragon, Ronnie will be back on stage, where he belongs, doing what he loves best, performing for his fans.
  "Long live rock and roll, long live Ronnie James Dio.
  "Thanks to all the friends and fans from all over the world that have sent well wishes. This has really helped to keep his spirit up."
  We at Backstageaxxess.com wish Ronnie nothing but the best and a speedy recovery!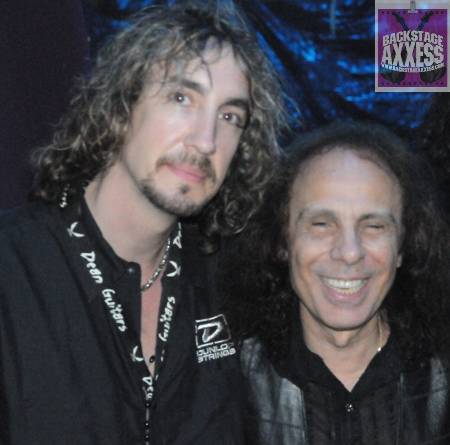 Me and Ronnie after their show in Cleveland on September 22, 2009