Sara McLachlan is one of those rare talents who does not come along often. Since being discovered while still in high school, she has built a loyal following over a 25+ year career. Getting a chance to see her perform live is an opportunity not to be missed. McLachlan played to a capacity crowd last Saturday at the Seneca Niagara Casino in Niagara Falls, NY. The show was a rare chance to see the multi-talented McLachlan up close. She engaged the crowd from the first notes of her opening song "In Your Shoes" until her four song encore. Her mezzo-soprano voice was in great form through 22 songs from her 9 albums.
  McLachlan's between song banter offered some personal insight on various topics; her children, failed relationships, new relationships, her family, and her music. The crowd was not silent either, calling out favorite songs for her to play. McLachlan's fans are loyal. They know her music catalog inside and out. They answered the first notes of many songs with hoots, hollers and passionate screams, the most popular being, "I Love You, Sarah!"
  After an emotional "Fallen," the crowd rose to their feet and applauded at length which brought a huge smile to McLachlan's face. Her appeal is multi-leveled. She exhibits a fragility and tenderness in her lyrics and a strength and control in her voice. This evening  proved to be an insight in to a performer who is in tune with herself and her audience.
Setlist: 
In Your Shoes
Building a Mystery
Adia
Answer
Fallen
World on Fire
Loving U is Easy
Monsters
I Will Remember You
Brink of Destruction
River
Song for My Father
Hold On
Fumbling Towards Ecstacy
Witness
Fear
Sweet Surrender
Possession
ENCORE:
Angel
Beautiful Girl
Ice Cream
Sound That Love Makes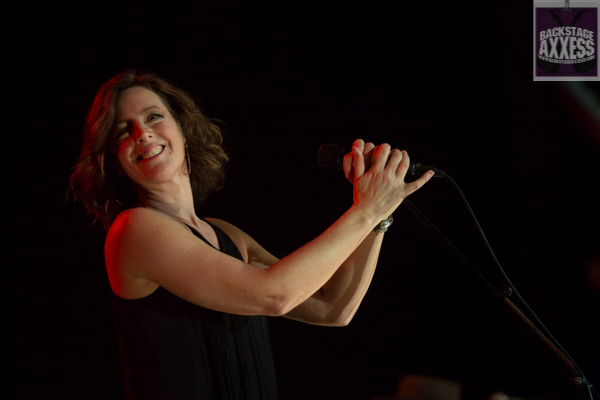 We would like to thank Phil Pantano Pantano & Associates for the credentials to review the show.