One of the hardest working bands in music is Buffalo's own the Goo Goo Dolls. The band just released their 12th studio record titled "Miracle Pill just a few months ago." It's a very solid record from start to finish. Just this past weekend, there was a private event held in Niagara Falls, NY and the Goo Goo Dolls were a big part of it. Before this event, we grabbed both Johnny Rzeznik and Robby Takac before this event to talk about the great new record "Miracle Pill." Johnny recently did a special appearance at the Taylor booth at this years NAMM trade-show. We bring that up along with his new signature guitar that will be coming out via Rock N' Roll Relics in the near future.  What will the Goo Goo Dolls be doing this summer? In less than 2 weeks there will be an announcement of all the details on the bands summer tour. Of course what is an interview with the Goo's without bringing up Buffalo, NY?  We jump in various topics that are happening around the city right now and both Johnny and Robby give their take on various topics.
In addition, both Johnny and Robby are are dads to young girls. Do they share dad secrets? You'll find out in this very laid back candid interview with fellow Buffalonians the Goo Goo Dolls.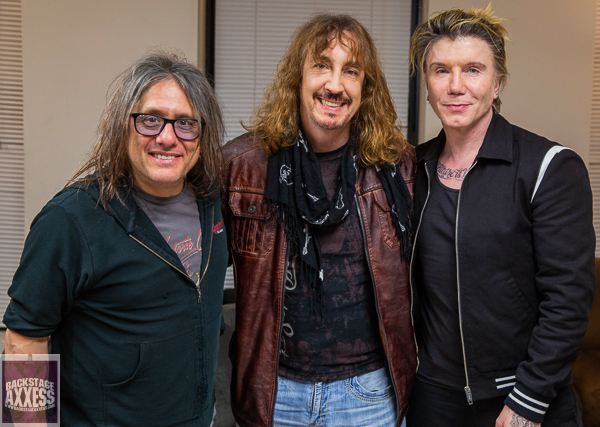 Photos by Joe Saccomanno. We would like thank Steve Masi from GRNDVW for setting up the interview with the Goo Goo Dolls. For more information on the Goo Goo Dolls including the new album "Miracle Pill," please go to: Goo Goo Dolls.