Rock vocalist Robin McAuley is probably best known for being the powerhouse voice in the McAuley Schenker Group in the late eighties and early nineties alongside legendary guitarist Michael Schenker.  Add in his time with Survivor, Far Corporation, and Grand Prix and it's easy to see that Robin's skills run far and wide. In fact, his vocal prowess is second to none and he has spent the last seven years proving that five nights a week in the Las Vegas show "Raiding the Rock Vault."
After a health scare early this year that landed him in the hospital intensive care unit, I'm happy to report that Robin is feeling great and ready to rock us once again with a brand new band, Black Swan, that just might be the best thing Robin has ever done.  Along with guitarist Reb Beach, bassist and producer Jeff Pilson, and drummer Matt Starr, Robin is ready to "Shake the World" with Black Swan's debut album of the same name. The record is a powerhouse of hard rock with plenty of hard hitting riffs, sizzling guitars, and huge vocals. BackstageAxxess had the opportunity to chat with Robin and find out all the details about this exciting new venture. Please join us for a conversation with the one and only, Robin  McAuley.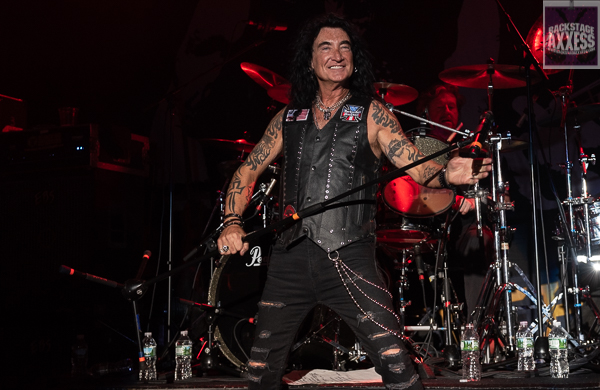 We would like to thank Jon Freeman of Freeman Promotions for setting up the interview with Robin. For more information on the new record "Shake the World," please go to the bands Facebook page at: Black Swan.