Their isn't much that that Judas Priest front man Rob Halford hasn't seen or done. Rob, who is also known as the "Metal God," has recently released his first autobiography titled "Confess" on Hachette Books.  BackstageAxxess had a few minutes with the legendary vocalist to talk about how the book came about. Everything you wanted to know about Halford from his childhood in Wallsall (which is located in the West Midlands County, England) through this years Pandemic is all captured in "Confess." Halford's battle with sobriety is a main focal point throughout the book. We talk about his battles with staying sober and ask him if he can share words of encouragement with all the readers out there who are also facing similar daily battles.  Here what he has to say. We also talk about some unreleased Judas Priest music that was recorded back in 1988 and I ask him if it will ever see the light of day? I also bring up his chance encounter with one of the most famous artists who ever lived. See what rob says about this encounter.
It has been 3 weeks shy of 10 years since our last conversation with the Metal God. It was a good conversation and and we are again, proud to bring you a one on one Zoom conversation with one of the best vocalists of all time in Rob Halford of Judas Priest.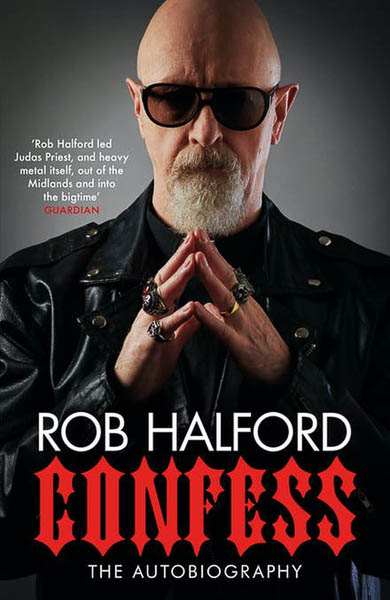 We would like to thank Lauren Rosenthal of Hachette Books for setting up the interview with Rob. For more information on where to purchase this book, please go to: Rob Halford Confess Book . For everything Judas Priest, please click here: Judas Priest.