Kasim Sulton rose to prominence as the bass player and one of the lead vocalists of Utopia in the mid-seventies. Sulton was the primary writer and vocalist Utopia's highest charting hit, "Set Me Free," which is about his desire at the time to be set free from his recording contract to pursue a solo career. His wish was granted in 1982 with the release of "Kasim" in 1982. The album spawned a minor hit in Canada, but failed to gain the attention it deserved.
In addition to his intermittent solo offerings, Sulton did a stint as Meat Loaf's musical director, toured with Cheap Trick, Joan Jett and Hall and Oates, and continues to work
with Todd Rundgren on most of Todd's tours. Fast forward to this year and Sulton has released a wonderfully diverse selection of songs on his fourth solo effort "Kasim 2021."
In this interview Kasim talks about the process of making the album, and shares his thoughts on Rundgren's upcoming Rock Hall induction.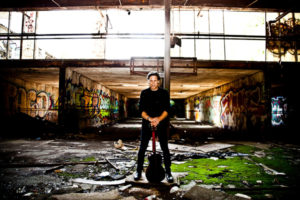 We would like to thank Chip Ruggieri from Chipster PR for setting up the interview with Kasim. For more information on the new album 'Kasim 2021,' please go here: Kasim Sulton on FB . For more information on Todd Rundgren, please go here: Todd Rundgren .