On Wednesday November 24, 2021 it will mark 30 years since former KISS drummer Eric Carr has passed. Shockingly even though it's been 30 years, it doesn't feel that long. We wanted to do something different to celebrate the memory of Eric. We looked up Eric's last drum tech who worked with him on the Hot in the Shade tour. That person is John Walsh. John has not only got to work with Eric, but his resume is a who's who of artists. He worked with Miles Davis, David Bowie, Sting, David Byrne, Cyndi Lauper, Twisted Sister and now currently works with Alan White of YES. We caught up with John to talk about his time with some of these artists but most importantly, his time with Eric. John is very fond of Eric and appreciates the fans that still want to celebrate his time in KISS. We spent about an hour talking and hope that everyone appreciates this interview to celebrate the memory of The Fox, Eric Carr!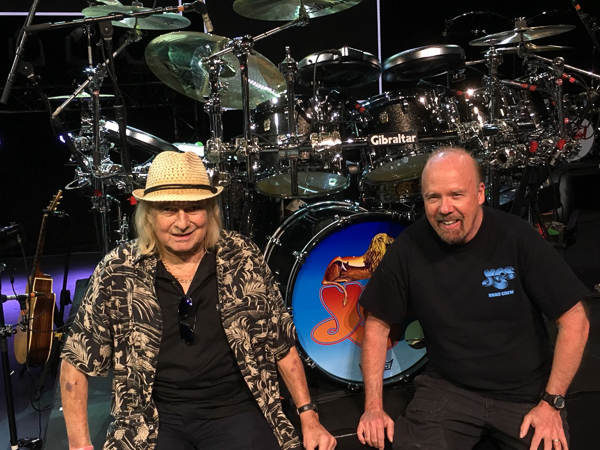 John with Alan White of YES
We would like to thank John for taking the time to talk to us at BackstageAxxess.