One of the most giving and energetic performers you will ever see is the dynamic Lindsey Stirling. Stirling is in the midst of spreading some holiday cheer across the United States as her Christmas tour just got underway on December 1st.  On December 11th, Stirling will be making an appearance at Shea's PAC in Buffalo, NY. BackstageAxxess were able to get a few minutes with Lindsey to talk about the new Christmas show and what fans can expect from it. We also talked about the many projects she is involved with including her recent partnering with Resolve Advocates through her charity The Upside Fund. She has a new signature violin called 'Crystallize" through Yamaha, in which we talk about. She also has dipped into the world of cosmetics and we talk about her new makeup line called "Citrine Palette." She also just partnered with Lords Mobile and we chat about that as well. As you can see, there is a lot going on with Lindsey Stirling.
We hope you enjoy the talk as much as we did. We are so glad to bring you our latest interview with one of the worlds greatest violinists in Lindsey Stirling!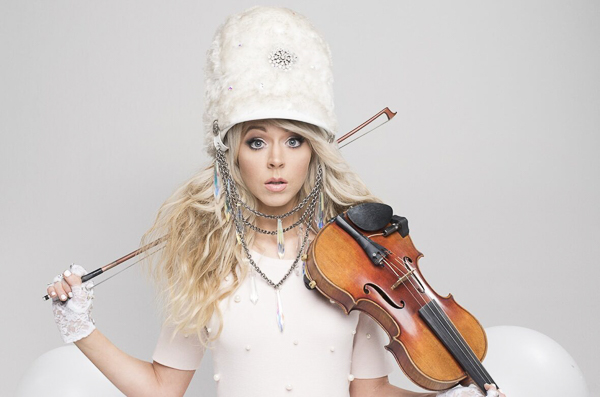 We would like to thank Bari Lieberman from Press Here Publicity for setting up the interview with Lindsey.
For more information on purchasing tickets to her show at Shea's PAC on December 11th, click here: Tickets
To donate the Resolve Advocates through Lindsey's charity The Upside Fund, you can do so here: Upside Fund-Resolve Advocates
To check out Lords Mobile and your chance to win, go here: Lords Mobile
To join the waiting list for the signature Lindsey Stirling violin made by Yamaha, go here: Crystallize Violin
To purchase Lindsey's new makeup line "Citrine Palette" infused with Citrine Crystal, please go here: Citrine Palette