On March 19, 1982 the music world would be forever changed when promising young guitarist Randy Rhoads was killed in a plane crash at the young age of 25.  Even though Rhoads recording career wasn't very long and extensive, his mark was made and is still being felt by millions across the globe. On February 2, 1982 (about 6 weeks before his passing), Rhoads did a few guitar seminars at Music City in Greensburg, PA. He did 4 one hour seminars back to back to back to back in the early afternoon that day.  Rhoads was known to seek out music stores and try to take lessons while on the road. On this particular day, he decided to be the teacher instead of the student and share his knowledge with about 160 attendees throughout that day. One of the attendees was was a guitarist himself in Patrick Polites. Polites recorded the session he attended and is the only known recording in existence for any Rhoads guitar seminar.
What we wanted to do to honor his legacy, we sought out Polites to help recreate that day and talk about some of the things that went on behind the scenes. He takes us through that day in specific detail and the unfortunate circumstances on how the tape was eventually leaked out. Lets welcome Patrick Polites to BackstageAxxess!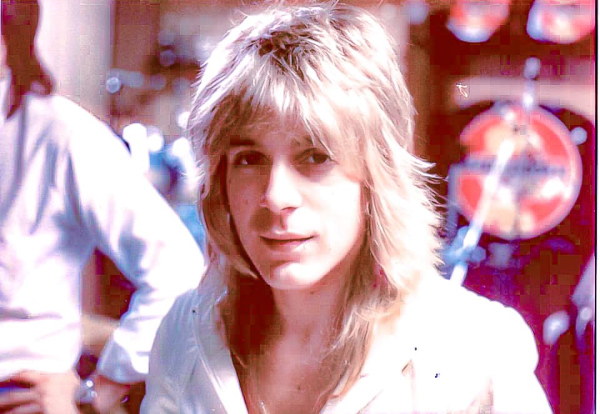 If you live around the Winter Springs/Orlando areas in Florida, and you are looking for a sound guy for your band or a DJ, please contact Patrick (DJ Dash) for your needs. You can reach him on Facebook: Patrick Polites .