Recently, we had a candid conversation with Dorothy Martin. She is the lead vocalist of the band Dorothy. The band has received a lot of great reviews following their 3rd studio effort 'Gifts from the Holy Ghost.'  The latest single, "Black Sheep" is teetering on the top 10 of active rock charts and already, the song is close to a million views.  We talked about the making of the video, about the boxing theme and her recent admiration of the sport. Dorothy chatted about writing material for the next record and already has a song completed for it. We talk about her influences and her upcoming appearance at this years Sonic Temple Festival in Columbus in May. In addition, we talked about the bands upcoming appearance at the Troubadour in their hometown of Los Angeles on March 31.
Sit back and enjoy this conversation with up and coming leading ladies in rock in Dorothy.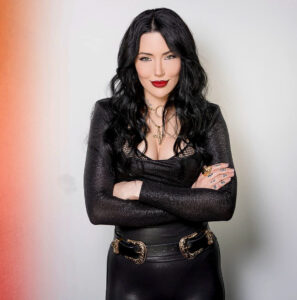 We would like to thank Jenna Roy of DRPR for setting up the interview with Dorothy. For more information on Dorothy, please go to: Dorothy.