PORTUGAL. THE MAN RELEASE "SUMMER OF LUV" FEATURING UNKNOWN MORTAL ORCHESTRA 
DOWNLOAD/STREAM "SUMMER OF LUV"  
ARRIVES ALONGSIDE AN ANIMATED COMPANION VISUAL STARRING TANK DOG  
FROM UPCOMING NEW ALBUM CHRIS BLACK CHANGED MY LIFE OUT EVERYWHERE JUNE 23
INFECTIOUS LEAD SINGLE "DUMMY" SPENDS ITS 8TH CONSECUTIVE WEEK IN THE TOP 10 AT ALTERNATIVE RADIO  
LISTEN TO "DUMMY" | WATCH OFFICIAL MUSIC VIDEO
New York, NY – (May 24, 2023) Multi-platinum, GRAMMY ® Award-winning rock band Portugal. The Man release new song, "Summer of Luv," featuring Unknown Mortal Orchestra. The song's animated companion visual – featuring Tank Dog and directed by Andrew Ralph, arrives today via the band's official YouTube page.
"When we originally sat down to write Summer of luv we intended to make this heavy song with a big riff but the vocals came out chill because I was still recovering from my jaw problems, we realized it sat better in this space. The song turned out totally different than we intended."
"Summer of Luv" is the fourth offering from the band's long-awaited new album, CHRIS BLACK CHANGED MY LIFE, produced by Jeff Bhasker (Beyonce, Harry Styles, SZA, Mark Ronson), due out June 23. The album is now available for pre-order HERE.
"As we were working on the song, it just felt like it needed another voice, Ruban from Unknown Mortal Orchestra also lives in Portland and is one of our favorite artists, he just fit perfectly in"
The band made their triumphant return in early March with the infectious first single, "Dummy," which has spent its 8th week in the top 10 at Alternative Radio and was praised by Billboard as an "an apocalyptic jingle." "Dummy" arrived with an official music video directed by Noel Paul and starred the band's new, honorary member, Tank Dog. Created by Wes Hubbard (Wooden Cyclops) and John Gourley, Tank Dog is PTM's newest sidekick – Watch HERE.
Following the release of "Dummy," the band has shared "Thunderdome [W.T.A]" featuring Black Thought and Natalia Lafourcade and "Champ," the Jeff Bhasker produced song which incorporated a re-imagining of legendary GRAMMY ® Award-winning musician Edgar Winter's 1971 hit, "Dying to Live."
CHRIS BLACK CHANGED MY LIFE is the band's first full length album since the release of their Platinum-certified, 2017 album, WOODSTOCK. The album's opening song, "Heavy Games II (feat. Jeff Bhasker)," teased the forthcoming album with a companion visual featuring and produced by Jeff Bhasker – Watch HERE. The album is dedicated to the band's late friend and honorary band member, Chris Black.
The band teamed up with collaborators Paul Williams (John Lennon, David Bowie, Mac Miller), Jeff Bhasker (Beyonce, Harry Styles, SZA, Mark Ronson), Sean Leon, Asa Taccone, Black Thought, Unknown Mortal Orchestra, Nick Reinhart, Homer Steinweiss and Natalia Lafourcade on the highly anticipated album.
The Portland-based rockers will follow the release of CHRIS BLACK CHANGED MY LIFE with very few headline shows for 2023. Featuring a career spanning set, each show will take place at an iconic venue this summer, including Portland's Edgefield, Colorado's Red Rocks Amphitheatre, New York City's Radio City Music Hall and Los Angeles' Hollywood Bowl.  
CHRIS BLACK CHANGED MY LIFE TRACKLIST:Heavy Games II (feat. Jeff Bhasker) Grim Generation Thunderdome [W.T.A] (feat. Black Thought & Natalia Lafourcade) Dummy Summer of Luv (feat. Unknown Mortal Orchestra) Ghost Town Time's a Fantasy (feat. Sean Leon) Doubt Plastic Island Champ (feat. Edgar Winter) Anxiety:Clarity (feat. Paul Williams)
UPCOMING LIVE SHOWS
6/16 – Manchester, TN @ Bonnaroo
7/1 – Cowichan, BC @ Laketown Shakedown  7/7 – Sherbrooke, Quebec @ Sherblues & Folk 7/21 – Portland, OR @ Edgefield 7/23 – Morrison, CO @ Red Rocks Amphitheatre 7/27 – New York, NY @ Radio City Music Hall 7/28 – Washington, DC @ The Atlantis  8/3 – Chicago, IL @ Lollapalooza  8/6 – Los Angeles, CA @ Hollywood Bowl  8/27 – Columbus, OH @ Wonderbus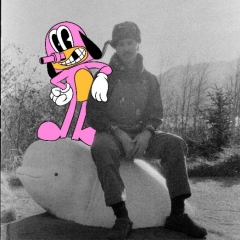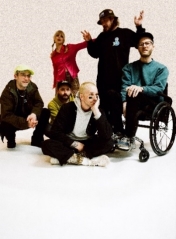 ABOUT PORTUGAL. THE MAN:Over the past decade, Portugal. The Man has established themselves as one of rock's most prized possessions and a live phenomenon, with over 1,600 shows under their belts and a storied reputation as festival favorites.
Originally heralding from Alaska, the Portland-based band soared to new heights in 2017 with the release of their now RIAA certified-Platinum album, Woodstock. The album was marked by the astounding success of their infectious single, "Feel It Still," which earned the group a plethora of new accolades – including a GRAMMY for "Best Pop Duo/Group Performance," a 7x RIAA Platinum certification, a record setting 20-week residency at #1 on alternative radio, and an inescapable presence on the Top 40 airwaves.
Alongside the shine of their myriad of musical accomplishments lies the group's long-standing passion for social justice. In fact, this is precisely the intersection in which Portugal. The Man thrives; throughout their career, the band has consistently exemplified how to deeply commit to both artistry and activism. This ultimately inspired them to officially launch PTM Foundation in 2020, focused on universal issues related to human rights, community health, and the environment, with an emphasis on causes directly impacting Indigenous Peoples, including Alaska Native Health (providing the highest quality of health services for Alaska Native people) and Seeding Sovereignty (radicalizing and disrupting colonized spaces through land, body, food sovereignty work and more).
Portugal. The Man have also partnered with an array of organizations such as National Coalition Against Censorship, The Skatepark Project (helping communities build public skate parks for youth in underserved communities), March for Our Lives (Gun Reform), Keep Oregon Well (Mental Health), and Protect Our Winters (Climate Change), to name just a few. In 2022, the band furthered their passion for activism when they launched PTM's NIGHT OUT initiative – supporting disabled fans requiring ADA access.
ABOUT CHRIS BLACK CHANGED MY LIFE: 
We lost a very dear friend of ours on May 19, 2019.  It shook us to our core.  Chris was one of those people who was like glue; he brought everyone together. His passing really messed with us. The band was in shambles and this record is the first time I feel I made a complete record; a complete thought about our world crumbling around us and the journey back. While it is a very personal journey, I feel like everyone has a Chris Black in their life; at least I hope that everyone has a Chris Black in their life. That one friend who has a way of making everything right and making everything fun. The one who keeps you in check when you go off course and is always there to celebrate the good times and to support you in the bad times. Chris Black Changed My Life.