In the mid 1970s, the New York club scene was making waves with a new style of music ushering in the new wave/punk rock era. At the heart of this musical movement was guitarist and Blondie co-founder Chris Stein. Stein would revolutionize the music scene with his amalgam of punk, dance, hip-hop, and disco sounds cementing Blondie as a force to be reckoned with and helping make the band a pop rock powerhouse. As an accomplished photographer, Stein was also busy behind the lens documenting the happenings in the New York punk scene and, of course, chronicling his Blondie bandmate Debbie Harry.
Now after over 40 years and 40 million albums sold, Stein and Blondie are back with their 11th studio album "Pollinator" and about to kick off the Rage and Rapture Tour, a summer co-headlining run with Garbage. BackstageAxxess had the rare opportunity to catch up with Chris and find out all the details on the new record and upcoming tour. Please join us for a conversation with guitarist Chris Stein.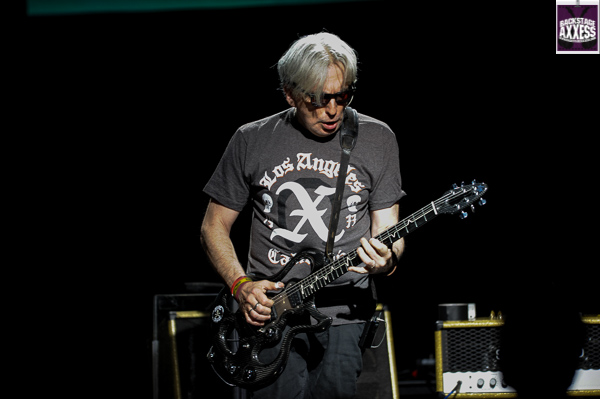 We would like to thank Chloe Lauter from press Here Publicity for setting up the interview with Chris. For more information on Blondie, including the new album "Pollinator," please go to: 
Blondie
.