It's been twenty years and over twenty million albums sold since the hard rock band Godsmack first made a splash into the sea of rock and roll.  Songs like "Voodoo" and "Bad Religion" would become hard rock staples with frontman Sully Erna's signature sinister snarls and crunching riffs from guitarist Tony Rombola.  Drummer Shannon Larkin and bassist Robbie Merrill have provided a thundering backbone which provides the heavy heartbeat for the band.  Godsmack has recently released their seventh studio album "When Legends Rise," a masterpiece of heavy rock and hook laden melodies.  After headlining some of the spring's biggest music festivals in Carolina Rebellion and Rock on the Range , the band will be out on a co-headlining summer run with Shinedown  as well as hitting up fall festivals like Louder Than Life.
BackstageAxxess had the opportunity to catch up with Shannon Larkin to find out everything that's going on with Godsmack as well as his blues band Apocalypse Blues Review which is set to drop a new album sometime in July.  Please join us for a conversation with one of the baddest drummers in rock, Shannon Larkin.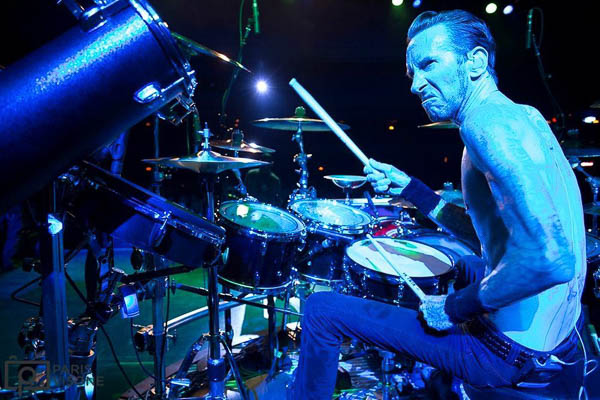 We would like to thank Bari Lieberman from MSO PR for setting up the interview with Shnanon. For more information on Godsmack including the new album "When Legends Rise" and to purchase tickets for the upcoming tour, please go to: Godsmack. For anything on the The Apocalypse Blues review please go to: The Apocalypse Blues Review.