With over 12 million albums sold and 19 top ten hits, the Goo Goo Dolls have come a long way since their garage band days in Buffalo, New York. The band was a staple on the Buffalo club scene playing long since shuttered venues like The Continental
and Mannequin's. They began to make some real noise on the national scene in 1993 with their fourth studio album "Superstar Car Wash" and rocketed to superstardom in subsequent years with hits like "Iris" and "Name." This spring the Goo Goo Dolls
released a 5 song EP "You Should Be Happy" and are currently out on the "Long Way Home" Summer Tour. The band is also involved in various charitable organizations with bassist and vocalist Robby Takac founding the "Music Is Art" organization which
has their annual festival coming up this September in Buffalo as well. BackstageAxxess had the opportunity to catch up with Robby and find out all about the tour, the festival, and what's next for the Goo Goo Dolls. Please join us for a conversation with one of the best, Robby Takac.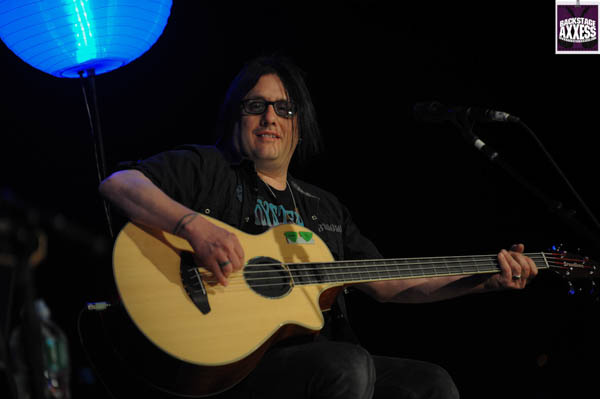 We would like to thank Peter Quinn of BB Gun Press for setting up the interview with Robby. For more information on the Goo Goo Dolls please go to: Goo Goo Dolls. Anyone interested in the Music is Art Festival please click here: Music is Art. For more information on purchasing tickets to the show at the Charlotte Metro Credit Union Ampitheatre please click here: Tickets.