The English rock band YES has been pushing the musical boundaries of rock and roll since its formation in 1968 helping to usher in a whole new genre of music with progressive rock. With over 50 million records sold, this classic band finally
received the recognition it was due with an induction into the Rock and Roll Hall of Fame. The band is currently rocking stages across America with their Yestival tour, a huge touring production with a festival atmosphere along with contemporaries Todd
Rundgren and Carl Palmer. That isn't all that's been keeping YES busy as they will be releasing a new live album later this year and preparing for their 50th anniversary tour which will take place in 2018. BackstageAxxess had the honor of speaking with longtime YES drummer Alan White to catch up on all the latest with their tour and upcoming milestone year. Please join us for a conversation with a true prog rock legend, Alan White of YES.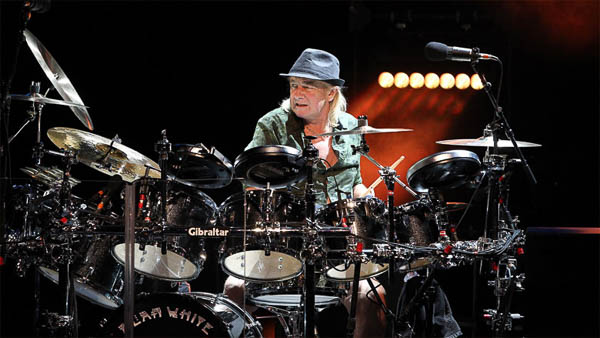 We would like to thank Bari Lieberman from MSOPR for setting up the interview with Alan. For more information on the YESTIVAL in Rochester, NY on September 15, 29017, please click here: Tickets. For more information on Alan or just YES in general, please go here:  YES.