Nancy Wilson of Heart has has been staying busy since the band has been on hiatus. Her new band Roadcase Royale is releasing their debut album "First Things First" on September 22nd on Loud and Proud Records and she couldn't be more excited about it. BackstageAxxess  dive into the making of this album and talk about how her new band came about. Roadcase Royale are currently on tour with legendary artist Bob Seger and have a headlining show coming up in Charlotte at the Neighborhood Theater on October 1st. We talk about the tour, what fans can expect on the setlist and what the future holds for Heart.
We couldn't be more proud to bring you the long awaited interview with Rock and Roll Hall of Famer Nancy Wilson!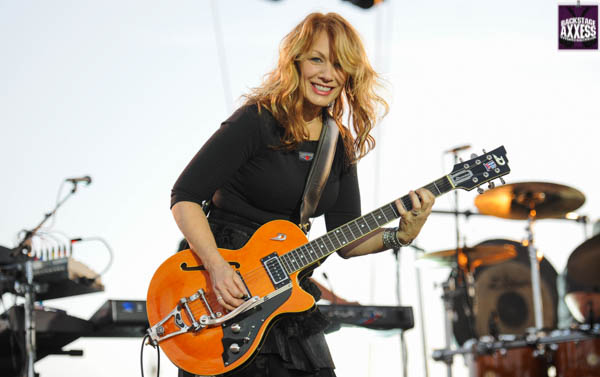 Portrait photo by Jeremy Danger and live photo by Gus Griesinger. We would like to thank Chip and Chris from Miles High Productions for setting up the interview with Nancy. For more information on Roadcase Royale, please go to: Roadcase Royale.  To purchase tickets for the show at the Neighborhood Theatre in Charlotte on October 1, 2017, please click here: Tickets.