Its been 22 years since Vinnie Vincent has made himself available to the public. Vinnie was the former lead guitarist of KISS from 1983 through 1984. He co wrote a lot of songs off of some of KISS' biggest albums in "Creatures of the Night,"" Lick It Up" and "Revenge" albums.  He also headed his own band called the Vinnie Vincent Invasion in the late 1980's.  Last fall a KISS Expo Promoter by the name of Derek Christopher was able to convince Vincent to come out in front of the public eye making his first appearance since 1996 at the KISS Expo in Atlanta, Georgia this past January.  The reception was overwhelmingly positive by the fans in attendance and rock fans all over the world. Vincent has felt that and has continued to make a steady stream of appearances at various conventions since Atlanta. At this years Chiller Expo, we sat down to talk to him on what it means for him to reacquaint with the fans after all of these years. We also talk to him what is the future for him writing and recording music again. In addition, we ask him if he will be playing live soon and his takeaway from making an appearance at the Gene Simmons Vault experience in April.  We had very limited time with Vincent as a line of fans was wrapped around the hallways at the Hilton in Parsippany, NJ waiting to meet him.
Without further adieu, ladies an gentleman we bring you the Ankh Warrior himself, Vinnie Vincent!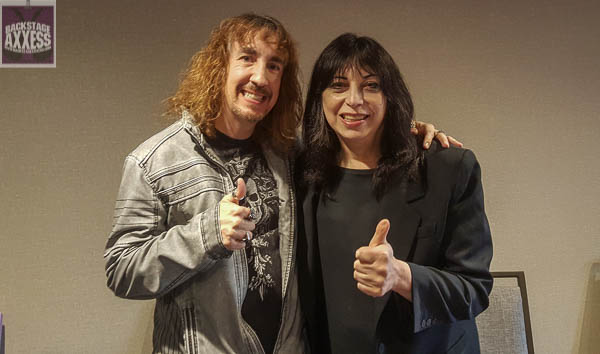 We would like to thank Randy Dietrich for setting up the interview with Vinnie. Fore more information on Vinnie Vincent, please go to: Vinnie Vincent.